start by booking today
In Conversation with Valentyna Crane
Valentyna Crane is well known for her love of painting, and expressing her joy of Canberra through her landscapes.
Below, Valentyna shares an insight into her love of teaching the fundamentals of drawing…
I've got very interesting question in my messenger.
"Hi Val. Why are you teaching drawing? I love your paintings and would love to learn how to paint like you! What was your art education like?".
Arna! 😉 thank you for your questions!
I do run painting classes time to time, but my recent experience of teaching kids the realistic drawing course reminded me how much I loved doing it and also how much this is needed here in Australia.
My fine art education comes from intensively studying easel drawing and painting from the age of ten. I have drawn and painted for as long as I can remember myself. That education combines two separate courses – Fine Art School for children where I studied Drawing, Painting, History of Art, Decorative Arts, and Sculpture, followed by study at the Crimean College of fine Art. After that my interest drifted towards architecture and after six years I got Masters in Architecture and Landscape Design. Guess one of the important subjects for the students who study Architecture? It's drawing, of course 😉 and study of the strength of materials, too.
But it's my years at the Fine Art School for children in Simferopol that shaped me as the artist you know today.
Fine Art School for children in Simferopol was a professional art institution for secondary school children. It even had entrance exams. It was a place where kids practiced art for four hours every day.
The curriculum included just 6 subjects – classical drawing, traditional painting, history of arts, sculpture, composition, and decorative arts. This school had professional artists with teachers degrees. Art education progressed gradually from the basics to more advanced lessons, step-by step. I was following the program they had in place: drawing and painting still-lifes and models, creating compositions, practicing sculpture and decorative arts, learning the history of fine art.
The teachers had a program that stated the subject of the course, its objectives, and the time limit. We students had assignments, deadlines, and internal and external exhibitions.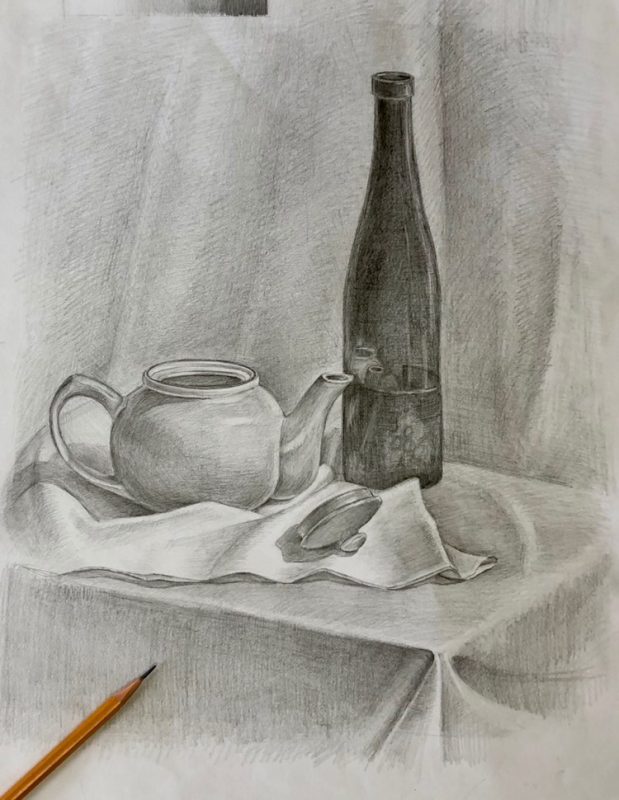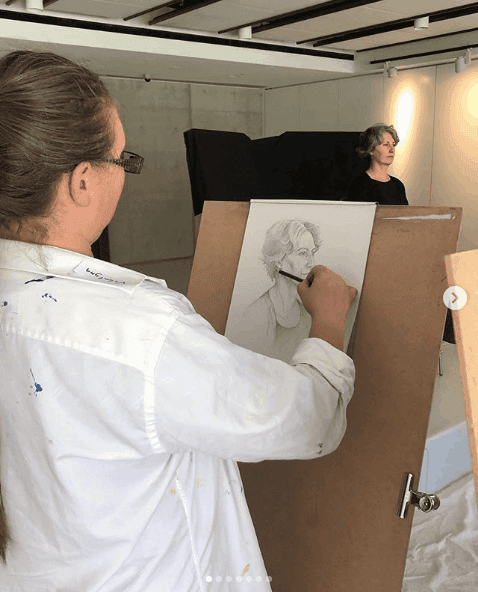 Believe me, the study was never boring and everyone had plenty of opportunities to create and express themselves but at the same time this school laid a great foundation that helped me to enter another art college and graduate with distinction.
The point I'm illustrating here is that to achieve meaningful results, a good program in place is essential for those who want to go forward in the art world.
Thank you again for your questions! It was a great fun to find all the photos and travel back in time!
Big hello to my mates on those photos! Love you and grateful for our time together!
Book Now
Classes are now open for registration.
If you have been dreaming of learning or refreshing your skills, this is the perfect time to start!
Click the button above to learn more about both the Introduction class which can be taken as a stand alone class, and also the five week course.