Barbie Robinson speaks with Valentyna Crane and Jennifer Baird
Last week Humble House gallery had a visit from Living Arts to discuss the works included in "A Road Home".
Each of these artists speaks through her works of a passion for the land on which we live, delighting in its brilliant hues and sensory invitations. – Barbie Robinson, Living Arts Canbera
Artist Jennifer Baird and Barbie Robinson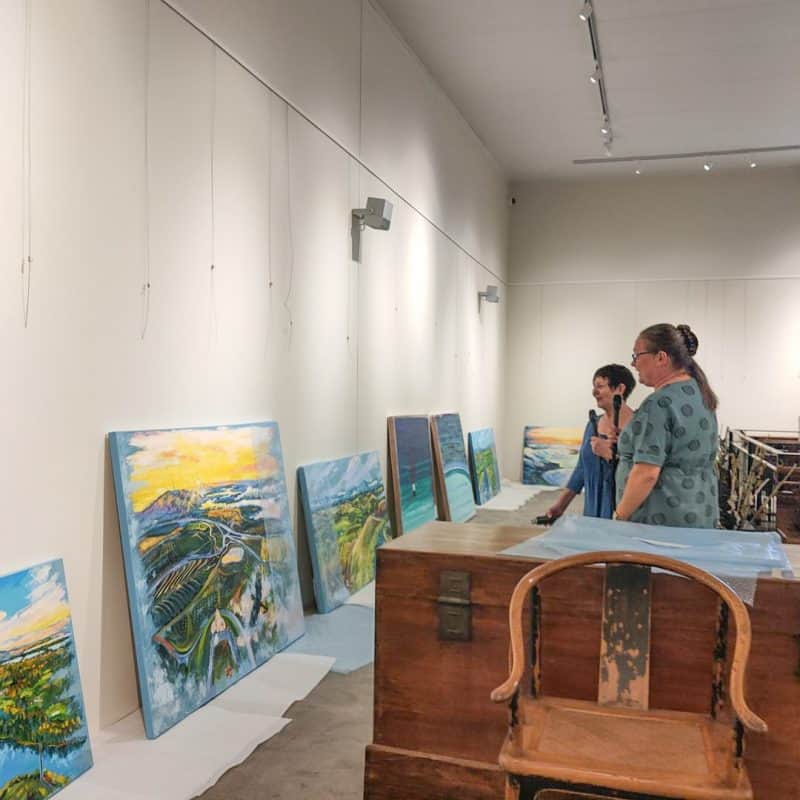 Artist Valentyna Crane and Barbie Robinson
Thank you for your time last week Barbie, we enjoyed speaking with you.
"A Road Home" by Elena Bozhko Marshell, Jennifer Baird and Valentyna Crane Officially Opens 2pm Saturday March 13, 2021, All Welcome.