It only seems like yesterday that Humble House gallery was preparing for the Sun, Rain Flowers, Solo Exhibition by Roger Beale AO in 2019. We were graced by large scaled romantic blooms and light filled landscapes, and this next Solo Exhibition promises more to enjoy.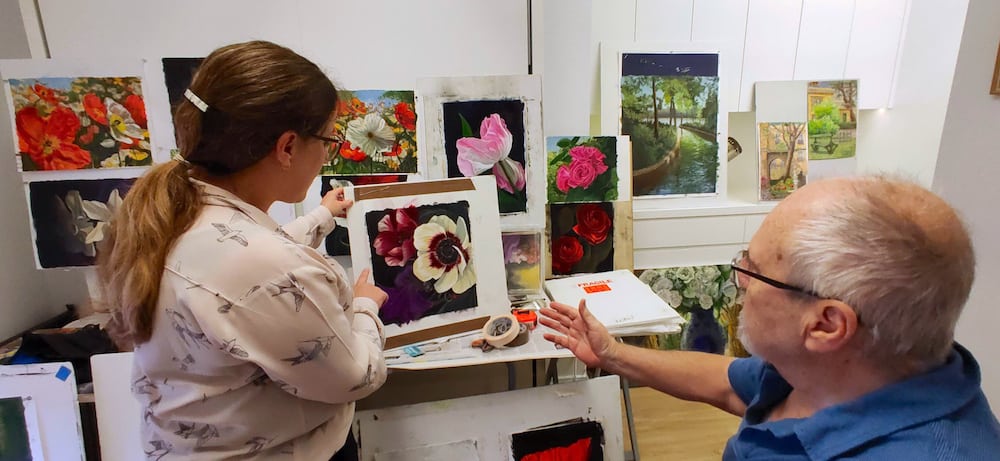 Exhibition Manager and Curator, Kylie Fogarty visited Roger in his studio which is based in Canberra, to discuss works to be included in his upcoming Solo Exhibition with us in October this year.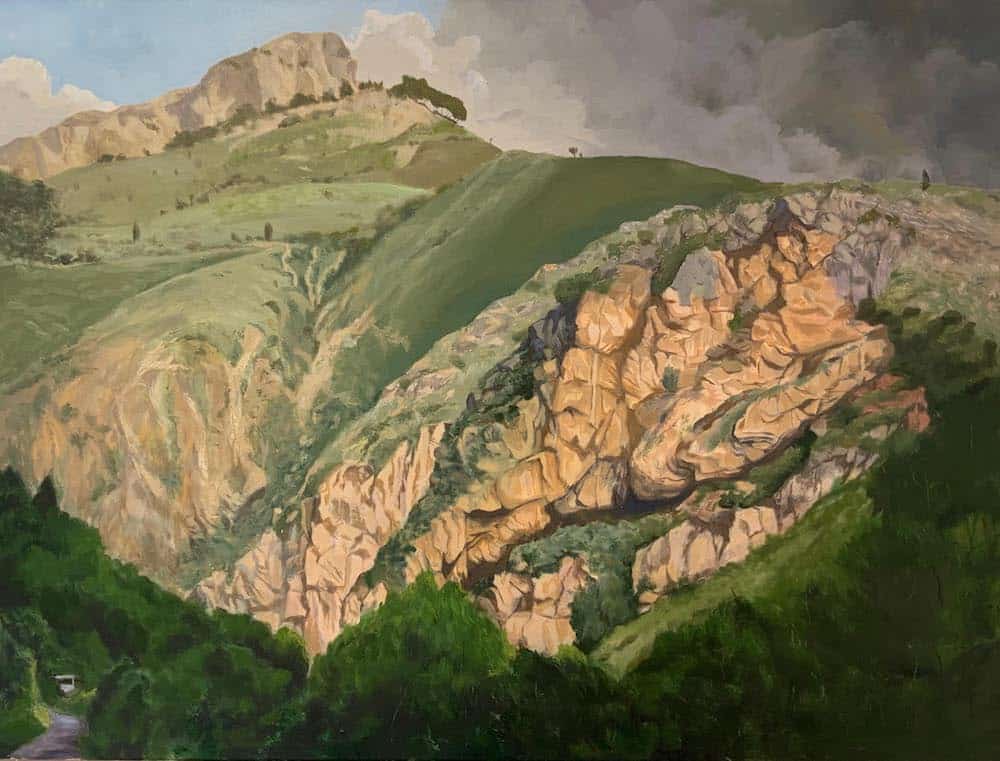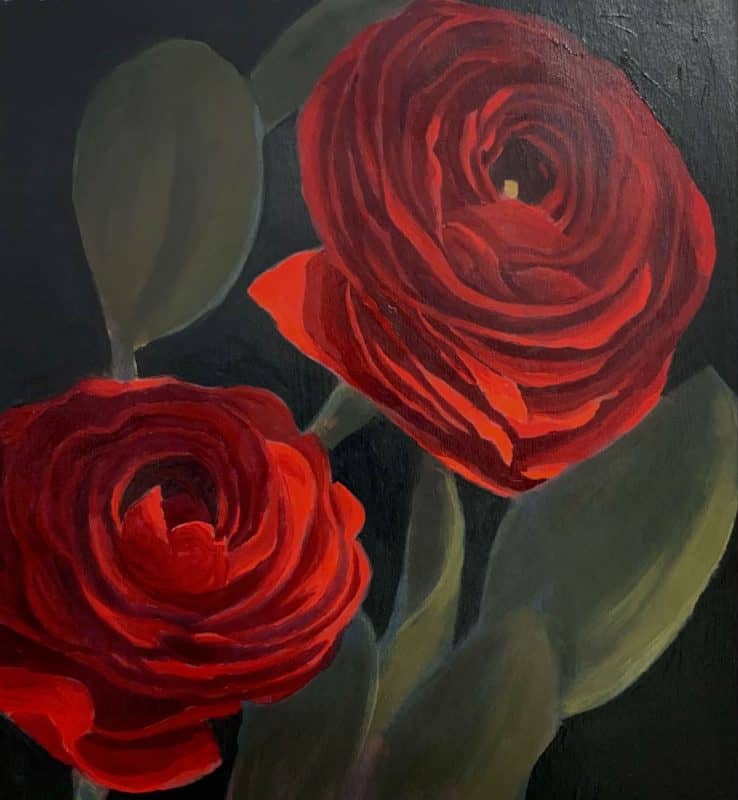 Inside the studio, numerous landscape paintings and studies of flowers lined the cupboards and walls, for consideration of which are to become large scaled works for the upcoming show.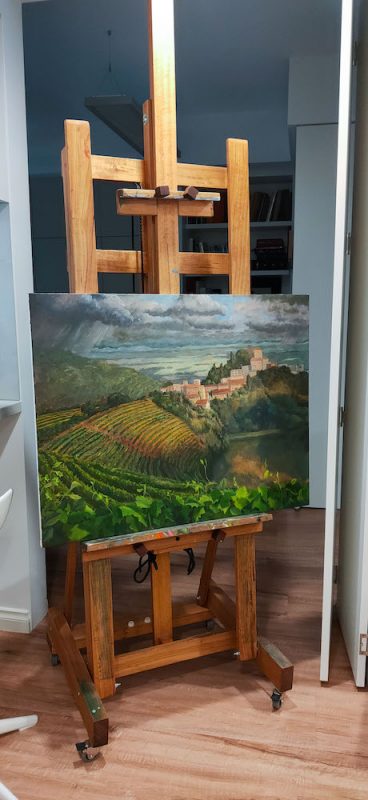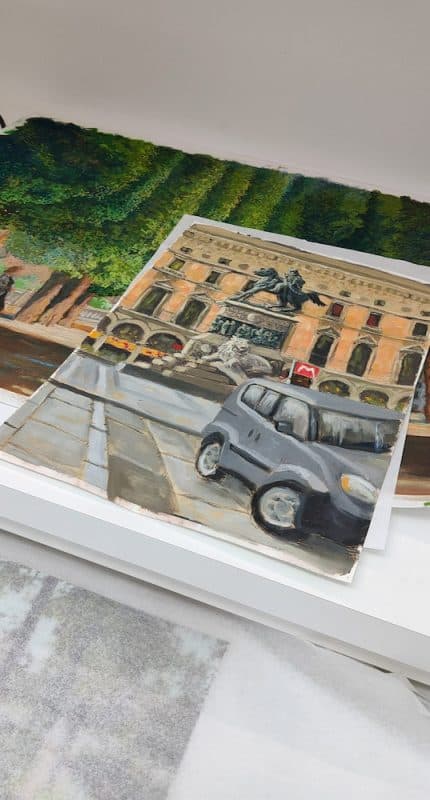 Like many during the lock down period of COVID 19, Roger revisited sketch books and remembering happy times in Paris and Italy from times past to quell the wanderlust that he felt.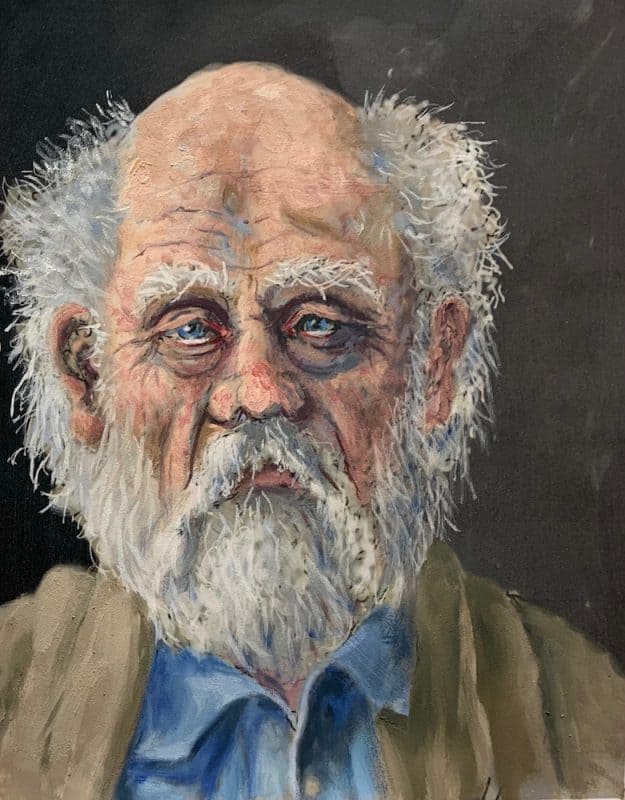 One of Roger's cafe sketches – "actually this man was in an art gallery and drawn and painted from memory that night. He was well dressed and with his daughter and her family. One could only guess at a Bohemian past with paint under the fingernails." Roger Beale AO
Ink drawing and Oil on paper A4 size. A series of these portraits will be mounted but unframed for the show.
Roger's upcoming exhibition is planned for October this year, please click here if you would like to register your interest in the exhibition.
To see more of Roger's beautiful pieces, please visit his Humble House artist page, or you can also follow Roger's work on instagram at @rogerbealeart