This colourful exhibition of ceramics focuses on three features of Canberra: leafy suburbs, parklands and the surrounding Brindabella Hills. It is a bright collection of vessels, platters and decorative pieces. While many are readily identifiable as vases and platters there are other uniquely shaped pieces that will excite the eye of the interior decorator in all of us.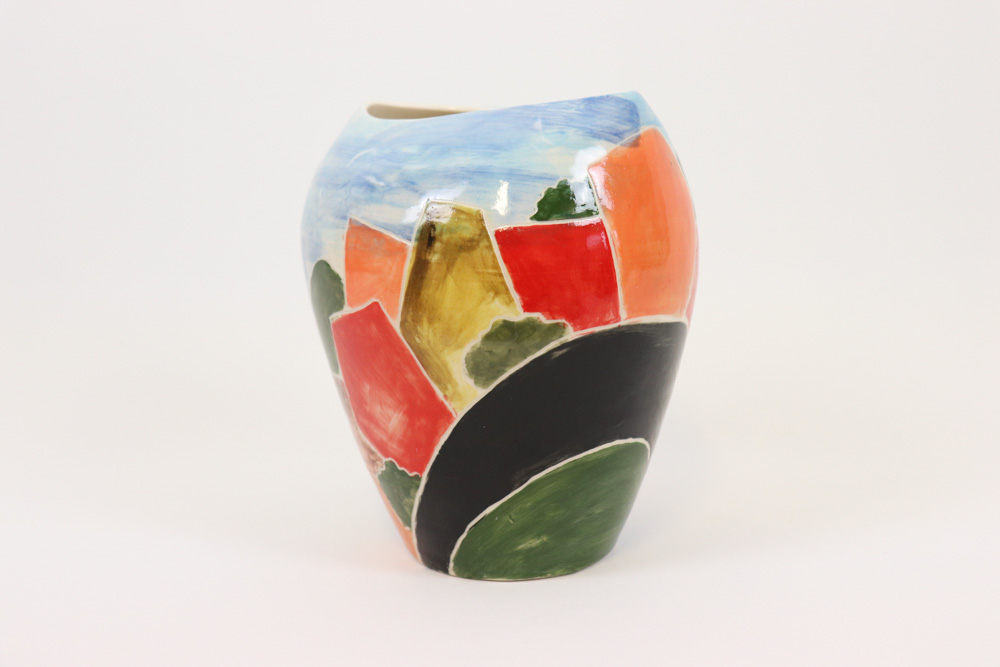 Josephine is a long time resident of Canberra and it is refreshing to see those characteristics that make up the Canberra environment are becoming a focus for artistic expression. Josephine uses bright and bold colours to represent the streets and suburbs. The black for streets contrasting with the reds and yellows that are so identifiable in the beautiful colours of Autumn and Spring. The soft, deep greens represent the parks and the trees that are a hallmark of Canberra even if they are under some threat from development.
The st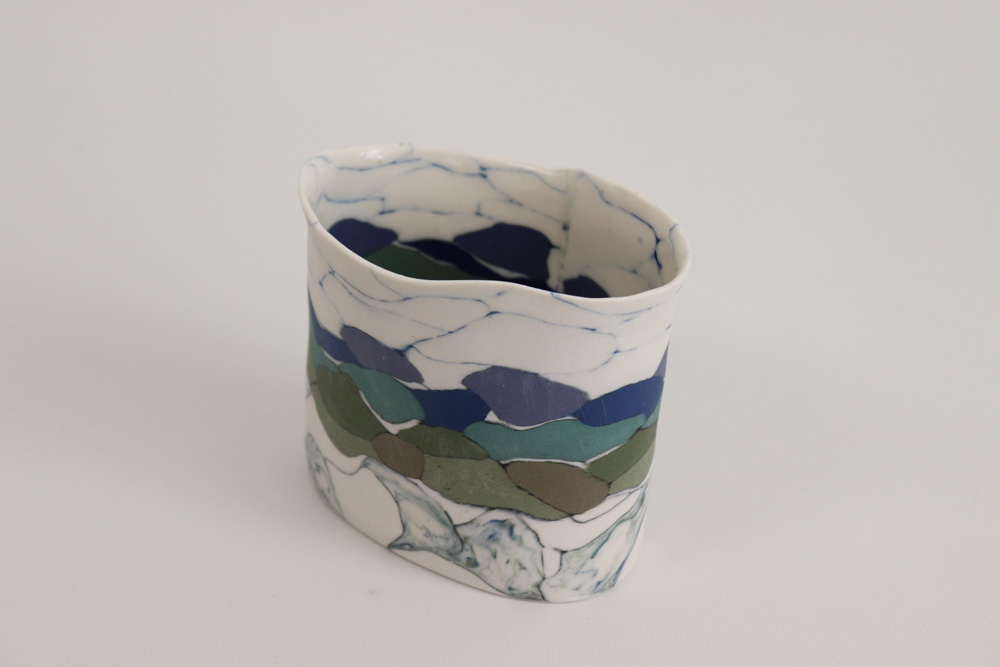 oneware and porcelain of the suburbs and parks is contrasted with the Nerikomi porcelain Josephine uses to show the undulating hills that surround much of the Canberra skyline. Created from layers of coloured porcelain you can almost smell the crisp air of Winter in the white, green and blue vessels.
Josephine is an experienced and established ceramic artist. Her experience shines through in the consistency of the works she has created for her exhibition. The forms are solid and even, they sit and look comfortable. The larger pieces make an excellent feature piece while the vases and platters are ideal practical and individual items to decorate your home. With Christmas around the corner, here is a range of attractive and very affordable options for loved ones.
Josephine was recently interviewed by Living Arts Canberra. You can listen to the podcast here.
The exhibition runs until 27 November.