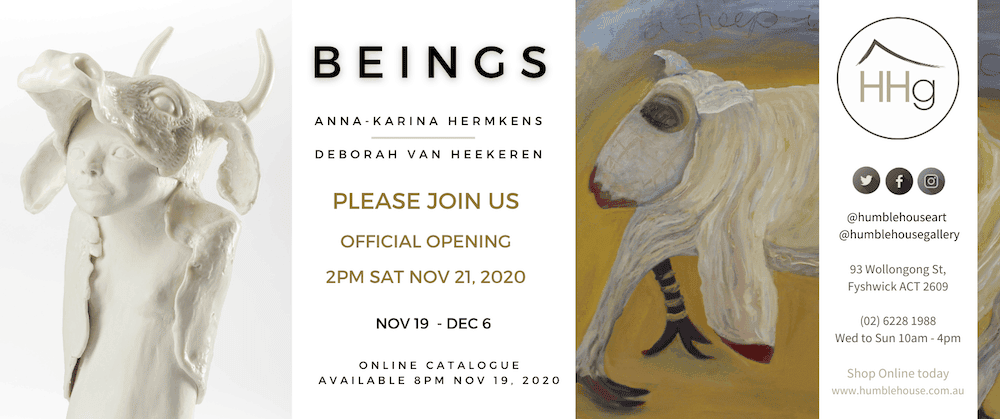 Beings – A Joint Exhibition by Anna-Karina Hermkens and Deborah Van Heekeren
Presented as part of the annual DESIGN Canberra festival (9-29 November 2020)⁠ @designcanberrafestival⁠
Human-animal relations in an Australian context are explored in figurative painting and ceramic figures in this collaborative exhibition. The artists create Beings born of the interconnection between human, animal, and earth. They suggest some alternative modes of being-with-the-world. Taking the relationship between human and animals as a starting point, the collaborative work focuses on the intimate, but often troublesome connection between the human –Anthropos—, animals and the earth. Humans mine the earth, 'cultivate' its soil, harvest its produce, extract its water, and fill it with waste.
The body of work question the notion that the earth pertains to humans, as is promulgated by several western traditions. The interconnection between human, animal and earth and the acknowledgement that the actions of humans affect the earth, the lives of animals and vice versa, is fundamental to many indigenous traditions. The recent NSW drought is a starting point for exploring this dialectic relationship between human, beast/ animal and earth in an installation that combines ceramics with paintings.
Hermkens' handbuilt figurative and abstract human-animal ceramic figures challenge representations of human bodies; highlighting the ways in particular the female body has been stereotyped through animal mimicry and projections, at the same time elucidating the human tendency to both anthropomorphise and self-identify with animals. The handbuilt elongated vessels with their female figurative designs refer to the social and ritual significance of vessels (carrying water) and how women embody vessel-like qualities as bearers of life. Both sculptures and vessels express the ambiguity and precariousness of being human.
Van Heekeren's paintings speak to the tragedy of landscape in the face of neglect, and misuse, and suggest a devastating breakdown in human-animal relations. Her collection of paintings and mixed-media works depict animal-like figures, which are neither male nor female. They are collectively domestic and all are dependent upon their environment. The works imagine shared connections between the land and the beings that inhabit Australian farms. The human/animals take on the colours and forms of the land that is the substance of their making.
The combination of painting and ceramic works highlights the anthropomorphism of the catastrophic NSW drought (paintings), and of human-animal relations in general (sculptures and vessels).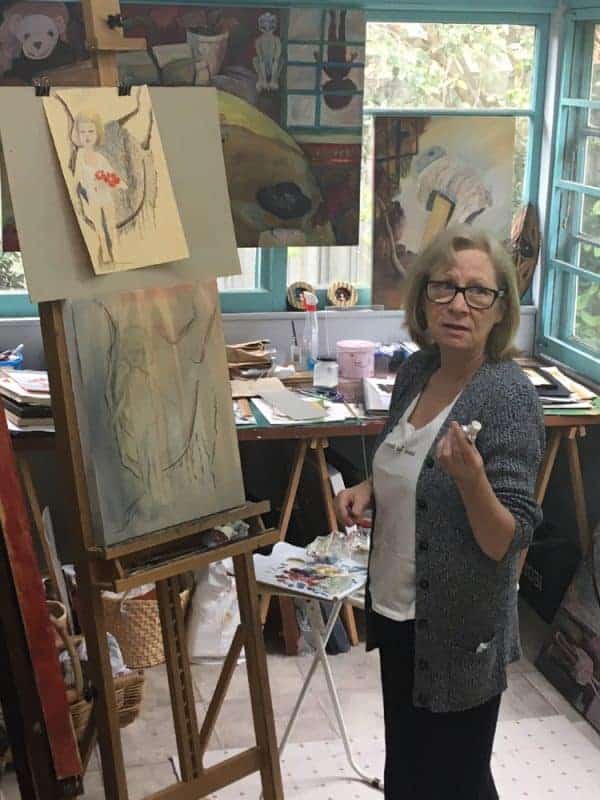 Artist Deborah Van Heekeren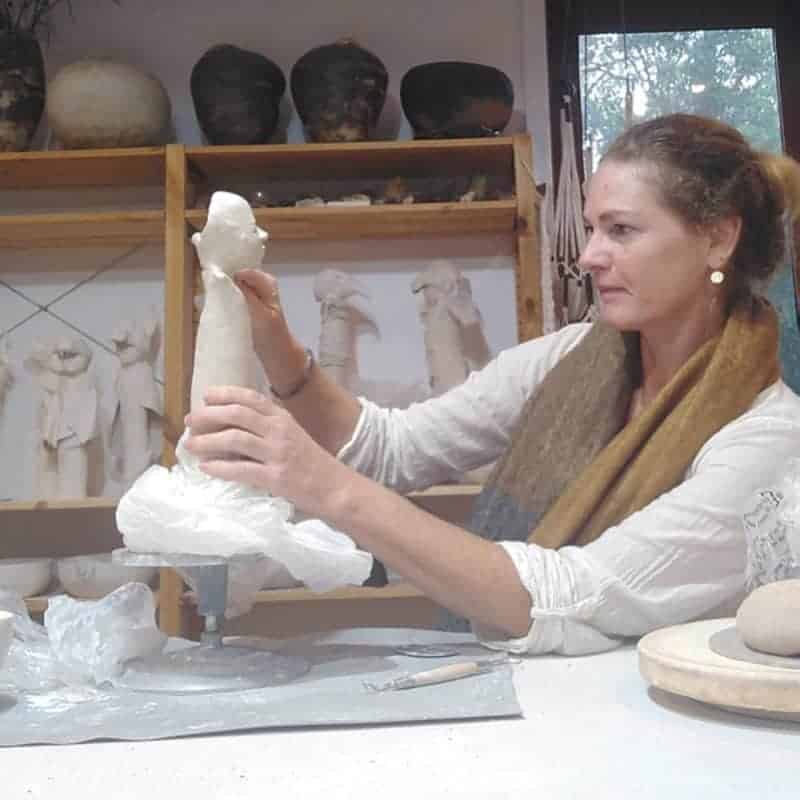 Artist Anna-Karina Hermkens
beings – a joint exhibition by Anna-Karina Hermkens and Deborah Van Heekeren
Open to the Public Friday November 20, 2020
Humble House gallery is open 10am to 4pm Wednesday to Sunday.
Free Shipping within Australia.