Register for Next Drawing Course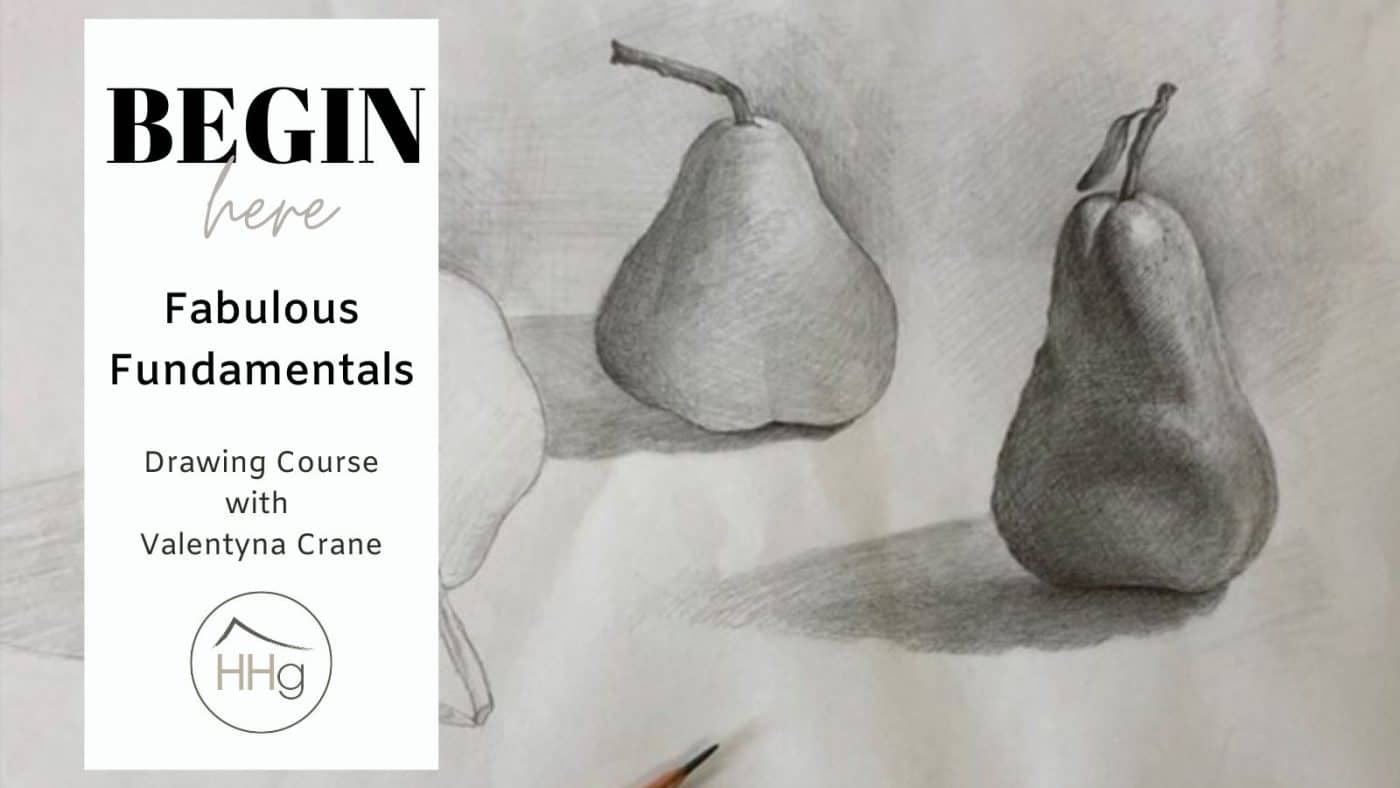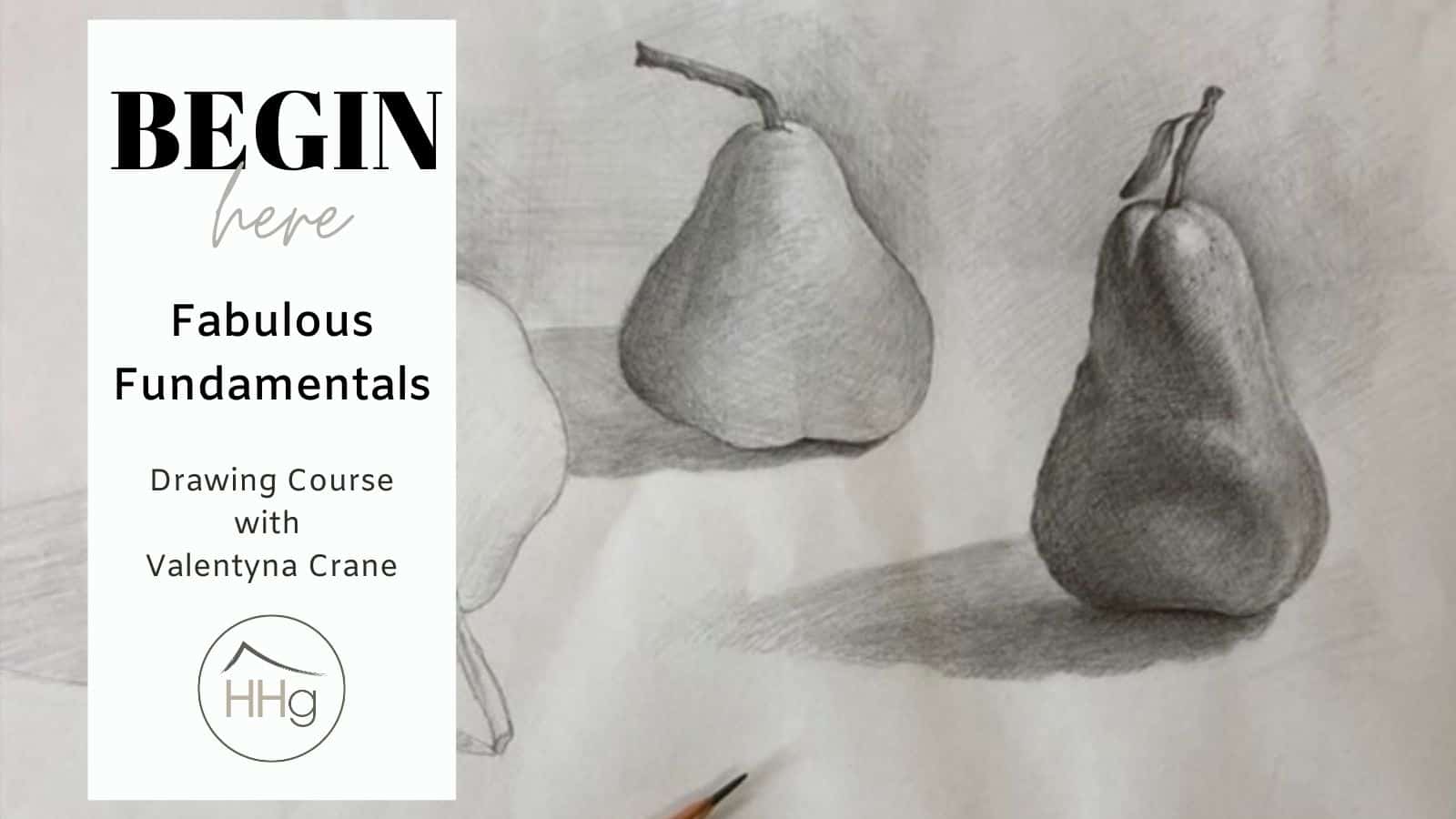 Fabulous Fundamentals Drawing Course
Our drawing course is offered throughout the year. Here you can read about the course and register to be advised when the next course will run.
Dates:    TBA
Time:     10.00am – 1.30pm Morning tea supplied
Venue:   Humble House gallery
Cost:      $500 All materials supplied
Numbers are strictly limited to 8 only
Learn from an academically trained professional without enrolling in Art School.
You might think of drawing as an artistic endeavour pursued by a select few who chase dreams of artistic greatness, but it's actually much more than that.
Anyone can draw, as you'll discover with this easy to follow training program. The course is suitable for anyone who wants to learn how to draw.
There are many reasons why you should do this fantastic course and turn drawing into a hobby, but here are 4 of the best!
Improved Memory
A number of studies have found that drawing has a large impact on your short and long term memory capacity. In fact, it's even better than writing, because it requires "seamless integration of semantic, visual, and motor aspects of a memory trace." So if you struggle to remember the location of your keys or who the actor is, drawing might be a good way to get in better mental shape.
Brain Development
Sketching helps develop a number of different areas of your brain. You develop your ability to focus and pay attention. It also develops hand-eye coordination so that everyday tasks become easier for you. And it also develops strategic thinking, something which everyone needs to be able to do.
Holistic Health
Drawing can improve your holistic health. As your art and your sketches become better you build self-esteem and confidence. You will get a sense of achievement and start feeling proud of your art. Having confidence in your work, whatever it is, is an incredibly useful thing to have.
Stress Relief
Rest and relaxation is one of the main advantages of drawing as a hobby. Drawing stimulates blood flow to the front of the brain. This means that you relax and gain a sense of peace and well-being. One study found that 75% of people engaged in creating art found that they were more relaxed and peaceful than those who weren't — and best of all, it didn't even matter if they were any good!
So, quit leaving the drawing to the experts and enrol in this course to learn from the best, improve your mental and emotional health and have fun!
The course consists of five classes. All materials are provided.
Lesson 1
You will discover:
the correct way of holding the pencil so your drawing will benefit from precision and freedom of pen-strokes.
professional shade rendering.
how to master your drawing skills, so you will be able to draw without such helping aids as rulers, compasses and so on.
how to rely on your trained hand while drawing without limitation of drawing medium.
how to feel the drawing pencil and get a feel for the full range of tonal values that it can give.
Lesson 2
You will discover something that you cannot ignore in your drawings if you want to make realistic artworks.
Great art starts with a beautiful drawing and the knowledge of perspective is the must have tool!
You will learn:
how to do drawing in perspective using One-Point Perspective,
Two-Point Perspective,
Three-Point Perspective,
Four-Point Perspective;
as well as Aerial Perspective, also known as Atmospheric Perspective.
The Theory of Golden Proportions.
Use of proportions in composition.
how to judge sizes, angels, and proportions by eye.
how to double-check proportions with your pencil as a measuring tool.
Lesson 3
You will discover:
the principles of constructive drawing
why you should draw what you know rather than copying what you see.
the importance of the constructive linear drawing.
how simple geometrical objects can be useful to draw more complex things.
how to use a professional tonal rendering to achieve the best results.
Lesson 4
You will discover:
the geometry of organic objects and how to simplified them using planes.
how to develop a good understanding of contours.
the importance of contours in rendering tonal values
Lesson 5
You will be shown you how to put everything you've discovered so far together and we will draw a still-life using constrictive drawing principles, perspective and rendering rules of traditional drawing techniques.
Your Teacher
Valentyna Crane received her professional training in one of the oldest (founded in 1922) art schools on the territory of the former USSR, with clear lineage to the famed Imperial Academy of Arts. She also holds a Masters degree in Architecture and Landscape Design.
She has worked with and learned from numerous master artists. In addition to studying drawing her entire life, she has taught drawing for more than 10 years at art schools, galleries, and studios. Valentyna specializes in teaching traditional drawing and figure drawing.
This course is the culmination of decades of drawing and teaching experience. Once enrolled, you will learn the most powerful drawing tools and techniques available — many of which are rarely taught outside of private art academies.
For all enquiries regarding the class content please email Valentyna Crane on art.val.crane@gmail.com
Qualifications
Visual Art and Art History
Simferopol School of Art, Crimea, 295034, Russian Federation
1987-1991
Bachelor of Fine Arts – BFA, Visual Art and Graphic Design
"Crimean College of Fine Art named after Nikolay Samokish".
Simferopol, Crimea, 95000 Russian Federation
1991 – 1996
Master of Architecture and Landscape Design – MArch, Architecture
Academy of Civil Engineering and Architecture of Federal State Academic Educational Institution
"Crimean Federal University named after V.I. Vernadsky", Simferopol, Crimea 295493, Russian Federation
1996-2002