CURRENT EXHIBITION  |  UPCOMING EXHIBITIONS
October – November 2020
Between Earth and Sky
Over the years I have come to care very much for Australia's green spaces, fauna and flora. I often immerse myself in the bush and spend a lot of time in observation and appreciation before I create a painting.
I believe we are all called to be stewards of the natural world that surround our homes and cities; to protect and treasure what could easily be lost.
I invite the viewer to see the Australian bush through a vibrant and optimistic vision of colour and light.
Read our RISE Canberra feature or our Her Canberra feature.
Listen to Mellissa speak about her works at her Artist Talk.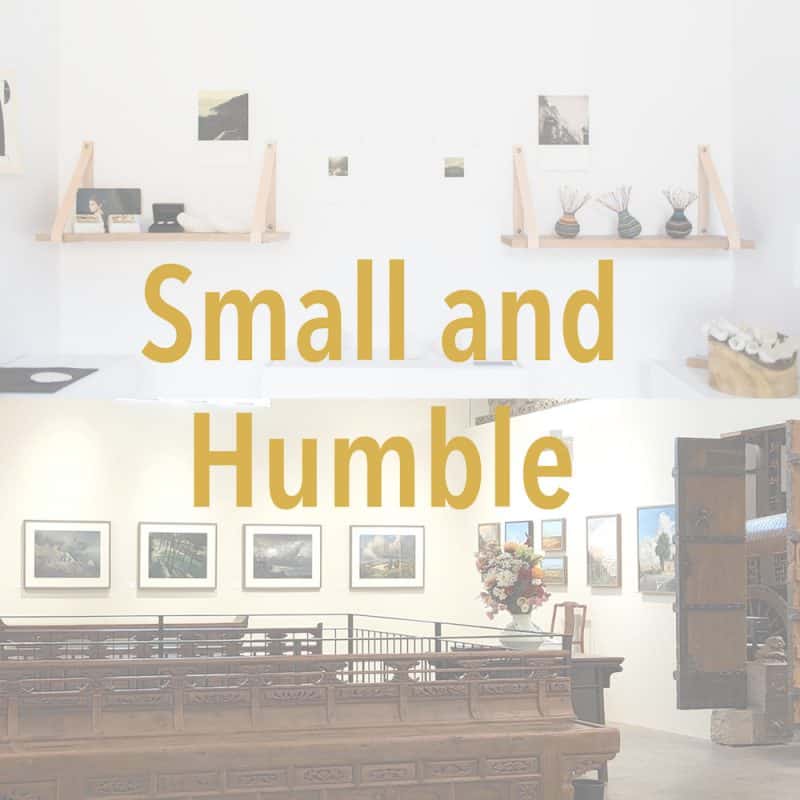 July 2020
Small and Humble
GOST Collaborative Exhibition
Gallery of Small Things (GOST) exhibits with Humble House gallery, in a special collaboration bringing together contemporary art in a traditional Chinese setting.
Nine Artists from GOST were invited to create new works and showcase them in our large dedicated gallery space. Read our RISE Canberra feature.
Exhibiting artists from GOST at HHg: Ellen Rosalie Gunner, Amy Hick, Pia Larsen, Jacqueline Lewis, Nic Mason, Phil Page, Isobel Rayson, David Suckling, Amanda Westley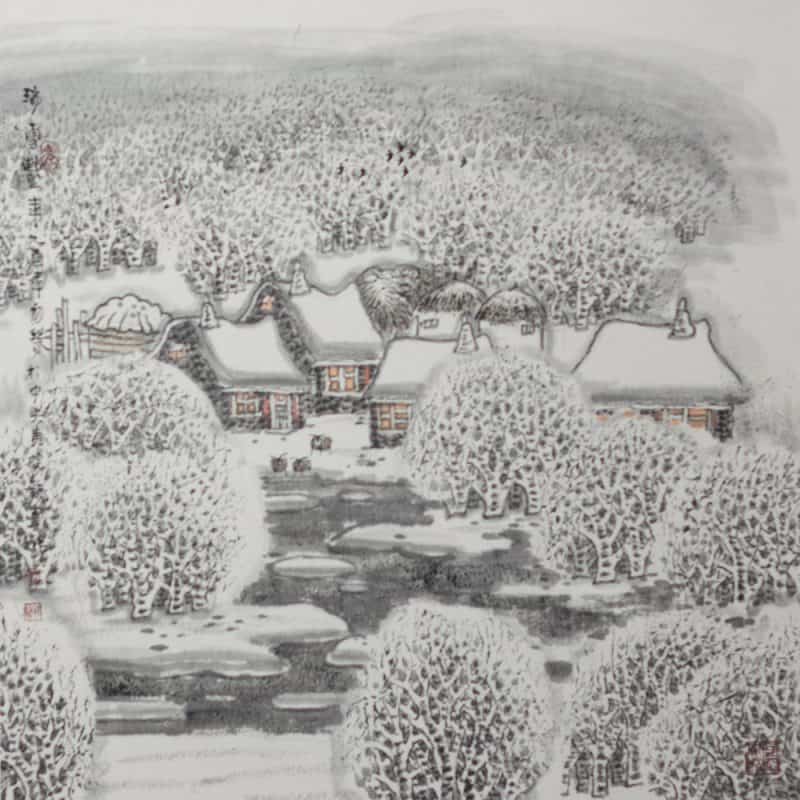 February 2020
Oriental: Architecture and Art
A Group Exhibition
This exhibition features the work of our Chinese artists. Li Xinsheng is well known for his evocative ink and watercolour paintings of China's northern landscapes. Cheng Yu's figurative works skilfully executed with oil and palette knife has seen his reputation grow in his homeland China.
Juxtaposing the art are traditional carved panels. Lattice panels of individually crafted and joined pieces combine with fine detailed carving. For this exhibition we have included unique and very rare house feature carvings. These are important elements of the traditional Chinese house and contribute to the unmistakable character of Chinese architecture.
December 2019
Christmas
A Group Exhibition
Selected Artists include: Jennifer Baird, Roger Beale AO, Sally Browne, Valentyna Crane, Kayannie Denigan, Kylie Fogarty, Geraldine Hum, Michaela Laurie, Rodney Moss, Carole Osmotherly, Mellissa Read-Devine, Kathleen Rhee, Robert Riggs and Annie Storey.
October 2019
Sun, Rain, Flowers
I am a painter of life around me. That means cities, landscapes and people. The sublime glimpsed from ordinary places is important to me. But I am also interested in ideas and the history of Western art and architecture – these too find a place in my works.
I have travelled extensively for business and pleasure and a sketchbook is always close at hand. I have been privileged to meet many of Australia and the world's political leaders, scientists and policy advisers.
Roger's exhibition was reviewed by leading art critic Sasha Grishin. You can read Sasha's review here Roger Beale: Sun Rain Flowers at Humble House gallery shares passion and beauty
September 2019
Efflorescence
A Group Exhibition
Featuring a diverse group of artists invited nationwide to exhibit works interpreting the theme "Efflorescence".
Selected Artists in Efflorescence 2019 include: Christine Appleby, Sally Browne, Valentyna Crane, Kayannie Denigan, Jessica Forster, Tetyana Khytko, Michaela Laurie and Claire Souter.