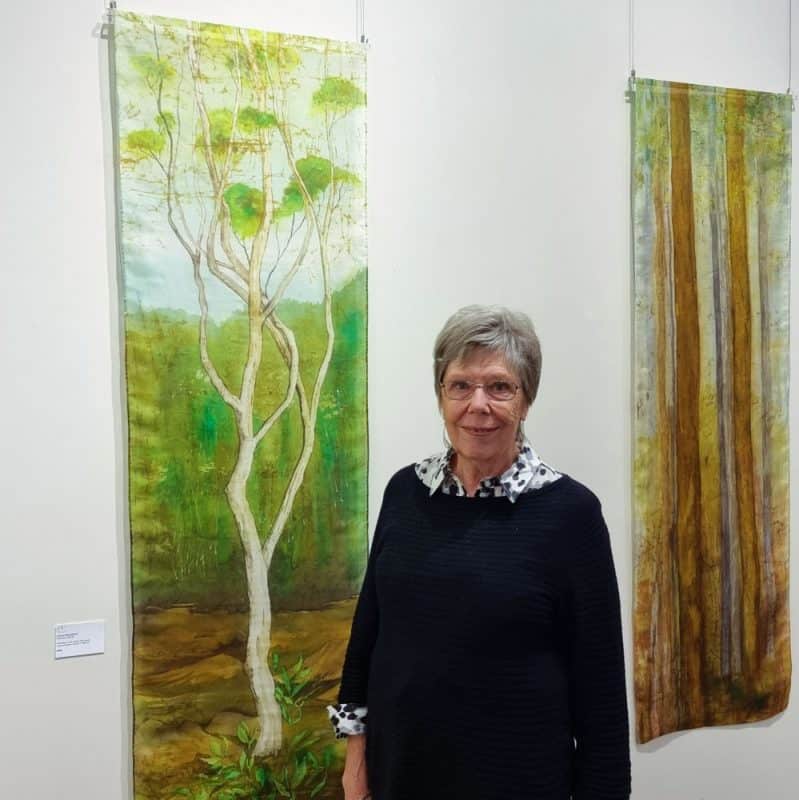 Twenty five years ago Carole attended a weekend workshop designed to teach the basics of painting on silk using wax resist. Over the years she has experimented and developed her skills and believes that she learns something new with each work she produces.
Carole has been part of many joint exhibitions and has held a number of solo exhibitions at venues around the Canberra area including Strathnairn Arts, Bungendore Fine Art Gallery and Kyeema Gallery Hall.
Carole's latest body of work in this exhibition explores her fascination with trees. This recent body of works has been created to reflect her fascination with trees.
Carole's intent is to encourage viewers to experience the many shapes, colours and textures of trees through her carefully considered silk paintings and hangings.
The process of painting on silk is complex and needs a considerable amount of pre-planning. To create the work Carole stretches silk across a wooden frame and applies colour in layers systematically fixing them with hot wax until the silk is completely covered. Once completed the work is steamed. This steaming process fixes the colour and removes the wax. To add depth and colour many of the works in this exhibition have been over painted and steamed several times.