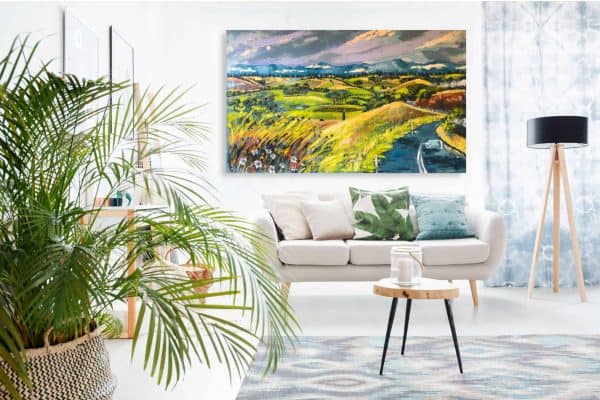 This expressive Exhibition features paintings, works on paper and ceramics which explore the road each artist travels and the significance of home.
For Baird, Bozhko Marshall and Crane, they define home as wherever they gather with their family and friends. For instance it can be the city; it can be the coast or somewhere in between. Houses get bought and sold; a home stays with you always.
Vibrant panoramic paintings by Valentyna Crane announce the beauty of the Canberra landscape with joy. Her impressionistic paintings portray her passion for the area, in which she invites everyone to fly over her much loved city and its hills in her body of work. It is the unique combination of wild nature and urban life, vast horizons and blue hills that nourishes her creative spirit, providing a burning desire to paint and to capture her feelings on canvas every day.
All works include free shipping Australia wide.