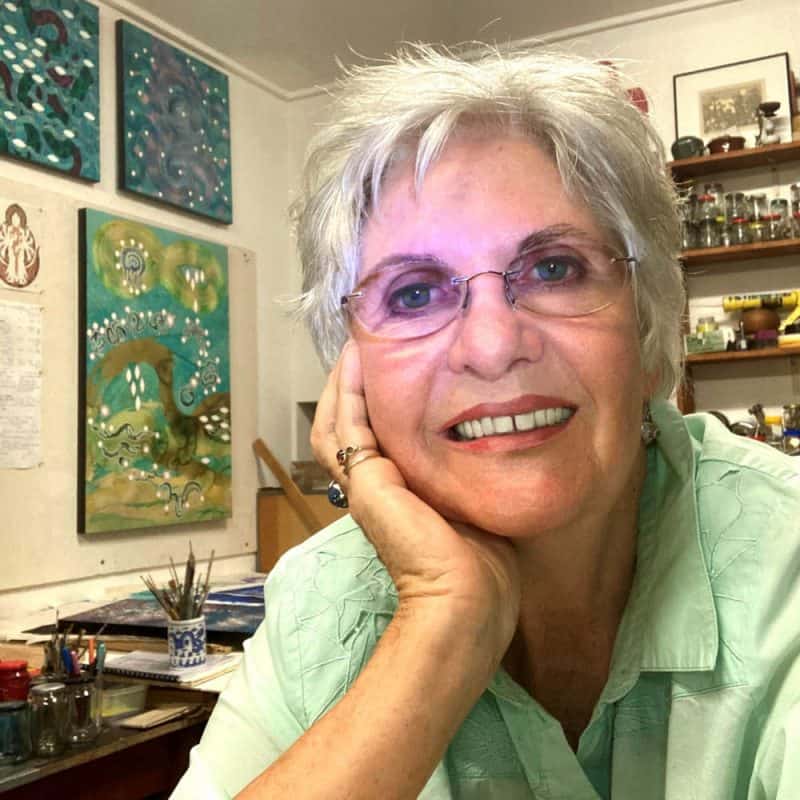 Carmen Ky 's paintings bring together western traditional art training, eastern philosophy and a deep connection to the Australian landscape. These works celebrate the numinous presence of natural environments. They are the result of immersion and contemplation in diverse landscapes as well as research into cultural interpretations of the ancient philosophy of the Five Elements: earth, water, fire, air and space. Carmen deploys specific landscapes to symbolize the intrinsic qualities of each element and transform the landscape in terms of colour, shape, light, luminosity and meaning by responding to deserts, ocean, mountains, rainforest, air and space itself.
Carmen Ky has had many solo shows, been in various curated exhibitions and group shows around Australia and overseas and won several art prizes. She is represented in public and private collections around Australia and overseas.
View the Five Elements Catalogue and contact us if you are interested in a painting.
Join us at  the opening 2pm Saturday 29 April