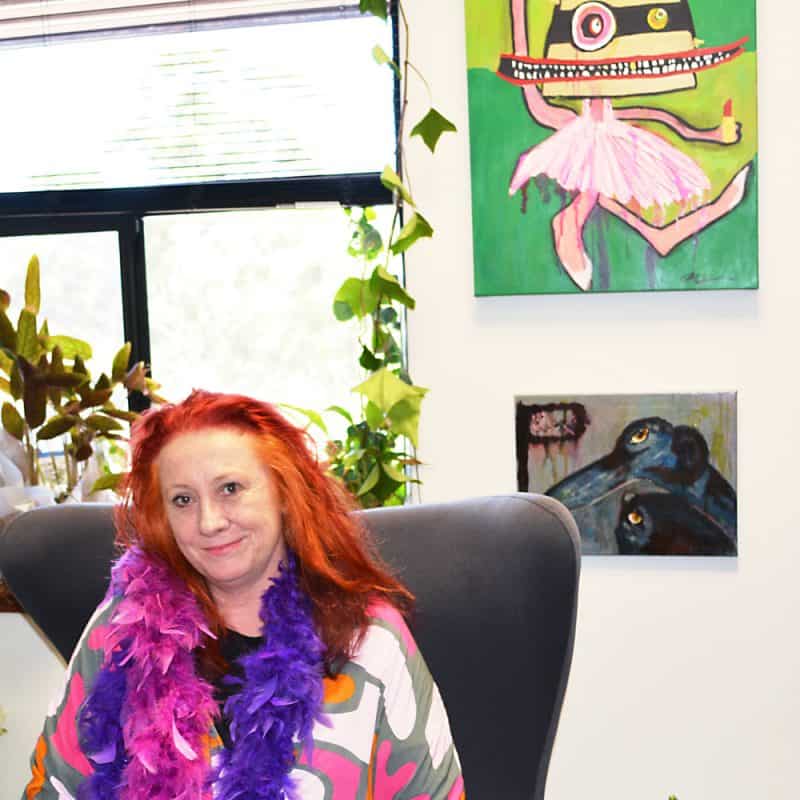 "I like it when I get a physical reaction from people when they view my art.  The whimsy, fun and sometimes political nature of life is evident in my work.  By expressing the fierceness of a female, the ridiculous in a scenario, becomes a message turned into humour softening the blow, breaking down barriers.  The expressionist nature of my work tries to blur the edges of reality and hopefully makes people smile, wonder, think and create conversation."
Karen Chappelow has been sculpting and painting for more than 20 years, she has a drive for bucking the system and invites the viewer to view life through a different lens. Karen has collectors both Nationally and Internationally.
In recent times Karen has exhibited in New York, Madrid, Luxembourg, Berlin, Rome and Malmo – Sweden. Also group shows in Perth and Melbourne. Karen's work has featured on the "The Block" a TV renovation show on Channel 9.
Karen will also be appearing in this August's edition of Home Design magazine.
The paintings in the exhibition will be available from 10am Friday 25 August both online and in the gallery. You are welcome to come to the opening at 2pm Saturday 26 August and Karen's Artist Talk at 12noon on Sunday 27 August.