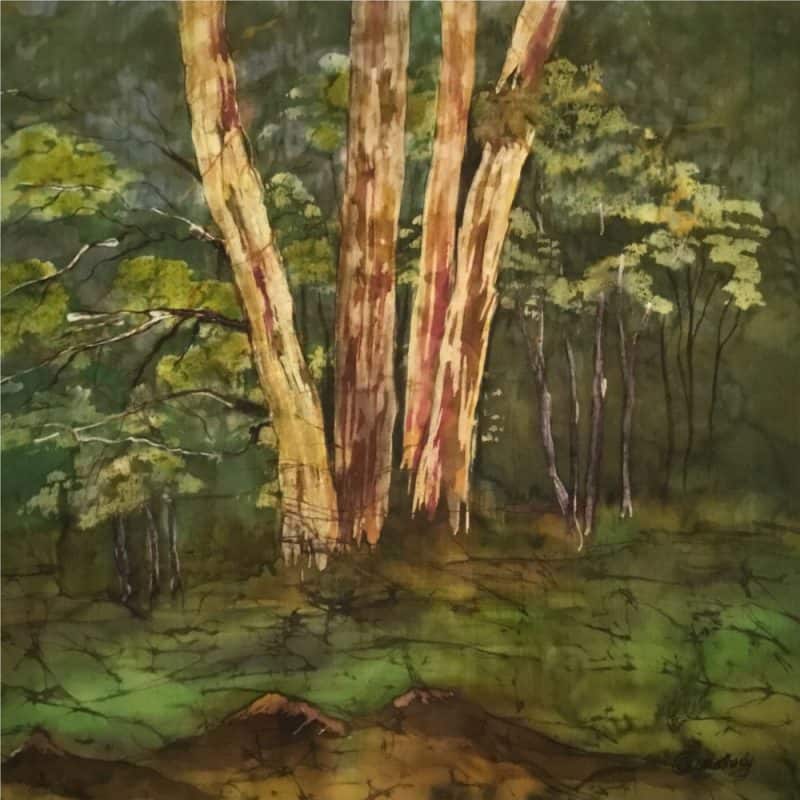 Local artist Carole Osmotherly is exhibiting her new body of work in a solo exhibition.
This recent body of works has been created to reflect her fascination with trees.
Carole's intent is to encourage viewers to experience the many shapes, colours and textures of trees through her carefully considered silk paintings and hangings.
The process of painting on silk is complex and needs a considerable amount of pre-planning. To create the work Carole stretches silk across a wooden frame and applies colour in layers systematically fixing them with hot wax until the silk is completely covered. Once completed the work is steamed. This steaming process fixes the colour and removes the wax. To add depth and colour many of the works in this exhibition have been over painted and steamed several times.
Paintings on Silk runs through to May 16.
Carole was recently interviewed by Barbie Robinson from Living Arts Canberra. You can listen now to this very interesting and informative podcast.