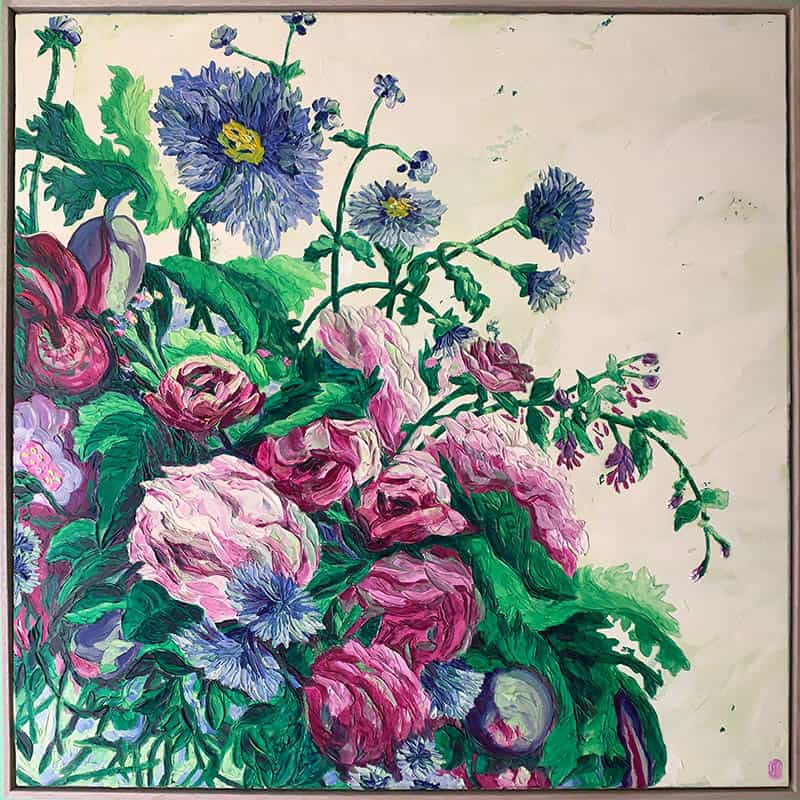 Splendour – solo online exhibition by Julie Lynch
Julie Lynch is a multidisciplinary artist, working both as a designer and visual artist. She works in sunny Sydney, Australia and is fortunate to have beautiful nature, waterways and wildlife in her inner-city neighbourhood where inspiration surrounds her.
Lynch works in oils, acrylics and collage. Her work explores nature and the human-made and how these elements intertwine. Her paintings are informed by the wild nature that flourishes in her garden and the gardens, parks and streets of her neighbourhood – and if it can't be found nearby, she loves to travel to find inspiration.
The Splendour collection captures the wistful nostalgia of holidays, fresh cut flowers and summer dresses. Each impasto painting has been inspired by Lynch's surrounding flora & fauna and her love of floral and whimsical textiles. We hope you enjoy diving into their splendour!
This online exhibition opens at 10am Friday 1 July and runs until Sunday 31 July.