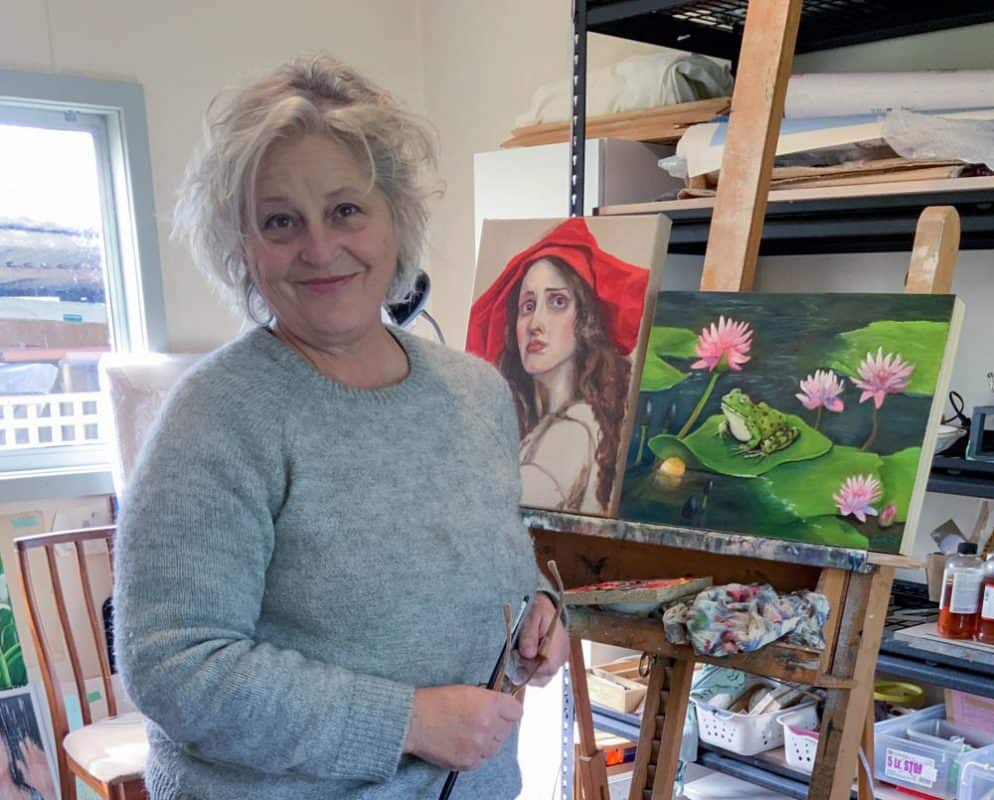 My travels as an International Baccalaureate teacher have exposed me to many cultures, languages, stories and people who love to tell them in every possible way. I love to tell stories too. Mostly my work concerns itself with narratives, symbols and metaphors and my exploration of the power of the narrative.
In this exhibition I explore the darkness, drama and magical possibilities of the Grimm's Brothers and other well known fairy tales. In fairy tales we see heroes, victims, violence, magic, the triumph of good over evil. I hope you will enjoy viewing the paintings as much as I did creating them.
The paintings in the exhibition will be available from 10am Friday 16 June both online and in the gallery. You are welcome to come to the opening at 2pm Saturday 17 June and Catherine's Artist Talk at 1pm on Sunday 18 June.