CURRENT EXHIBITION  |  PREVIOUS EXHIBITIONS
October 29 to November 15, 2020
A SOLO EXHIBITION
For me, painting is all about the process; I rarely have a finished work in my mind when I put brush to canvas. I enjoy the dance of mark making with strong sweeps of direction and tone that are eventually tamed into more representational imagery . With an electric palette and layered application of brush strokes I portray a vivid interpretation of the landscape around me.
I invite the viewer to see the Australian bush through a vibrant and optimistic vision of colour and light.
Mellissa's vibrant yet calming works have been shown in numerous successful exhibitions internationally and throughout Australia, and she is the recipient of numerous Australian Art Prizes.
This is the first time that Mellissa will be exhibiting a Solo Exhibition in Canberra.
Between Earth and Sky will be opened online at 8pm on Thursday October 29, 2020 and opens to the public from Friday October 30, 2020
Register your interest
Please join us to meet the Artist and celebrate the Exhibition of Between Earth and Sky.                  Due to the pandemic and social distancing requirements, numbers are limited to 25. Please book to avoid disappointment.
book now
Anna-Karina Hermkens          Deborah Van Heekeren
November 19 to December 6, 2020
Anna-Karina Hermkens & Deborah Van Heekeren
A JOINT EXHIBITION
Human-animal relations in an Australian context are explored in figurative painting and ceramic figures in this collaborative exhibition. The artists create Beings born of the interconnection between human, animal, and earth. They suggest some alternative modes of being-with-the-world. Taking the relationship between human and animals as a starting point, the collaborative work focuses on the intimate, but often troublesome connection between the  human – Anthropos—, animals and the earth.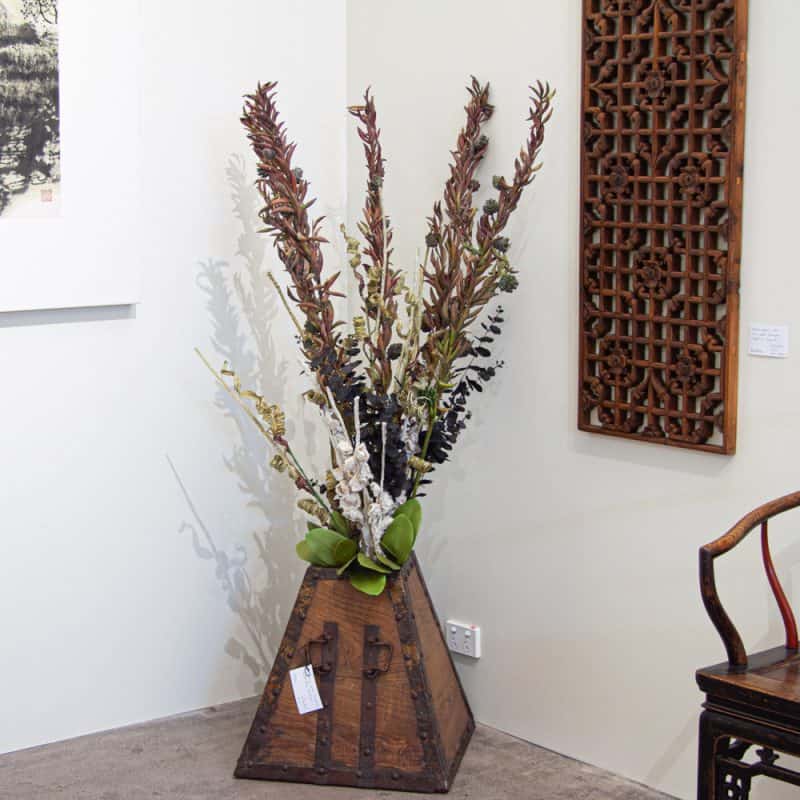 December 12 to December 24, 2020
It's A Christmas Thing: Humble House gallery family artists group exhibition
A bright and bold eclectic exhibition of art and ceramics for the festive season by our family of artists including Jennifer Baird, Roger Beale AO, Tarli Bird, Rainchair Ceramics, Cheng Yu, Valentyna Crane, Kayannie Denigan, Kylie Fogarty, Geraldine Hum, Huang Wentao, Barry Jackson, Michaela Laurie, Jacqueline Lewis, Li Xinsheng, Chrissie Lloyd, Wendy Macklin, Petros Papoulis, Victoria Pearce, Mellissa Read-Devine, Kathleen Rhee, Robert Riggs, Camelia Smith, PJ Smith, Wang Fangcheng and Diana Williams