In our own workshop setting that we have created, we feel privileged to be part of China's long tradition of conserving and restoring furniture. We believe the philosophy behind the furniture's design and construction enlightens mankind's never-ending pursuit of conservation, sustainability and being in harmony with nature.
We wish to share our passion with those of you who want something better for yourself and future generations; that you can trust and rely on when you buy a carefully selected item, something special to show and talk about.
Our workshop history
In the early 1990's the western world's long captivation with Chinese furniture's design and craftsmanship translated to a huge trading wave. Large amounts were either collected by the expatriate communities in China or exported to markets overseas.
To meet this demand, invasive repair including stripping the exterior and fixing loose joints with PVA glue and nails was common practise. Also, we frequently encountered sticking drawers, jammed doors and split panels.
However, we, and many others, knew that the furniture was designed and made to last for generations. By seeing examples of original pieces and through long discussions with skilled craftsmen, we came to understand that the key to ensuring the longevity of the furniture is to respect and understand the timber and how it was crafted.
Chinese developed and perfected woodworking techniques over thousands of years. It exemplifies mankind's wisdom in utilising natural material with a conservation approach. The furniture can be taken apart completely allowing for repair by later artisans.
To give life to this idea, we purpose-built Humble House gallery's dedicated workshop in Beijing in 1997 and have maintained our principles and practices to the present day.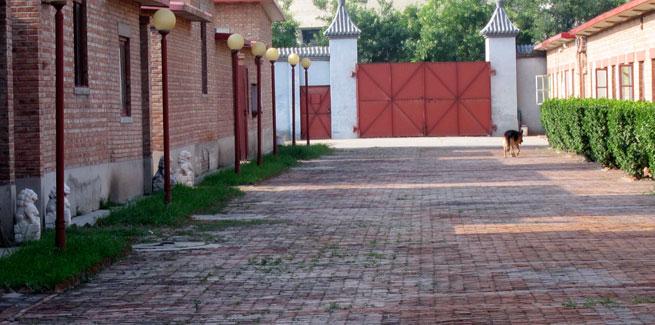 Workshop view inside front gate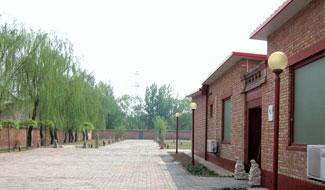 View looking to the rear of the workshop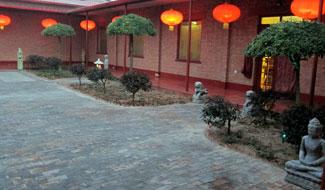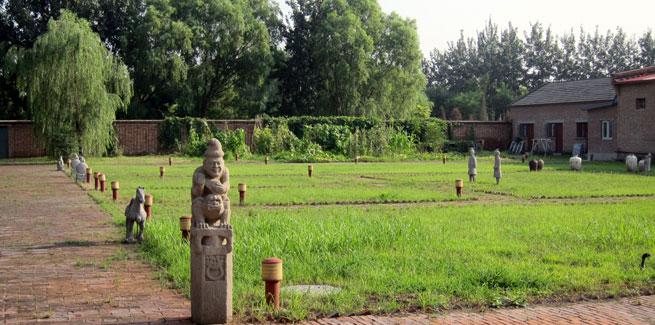 Lawn and vegetable garden at rear of workshop
Furniture conservation
Furniture is an essential element of the home that is used on a daily basis. Over time it wears and can become damaged. Also, because of China's unique history from the late 19th century up to the late-1970s, much traditional Chinese furniture was not well treated. Most pieces need a complete disassembly, which their original design actually intended, for a thorough assessment and to determine the processes necessary to both preserve the piece and to be able to use it.
The work we do is based on principles of conservation where we strive to retain the existing patina thus repair or replacement is only done where necessary. All of this work uses traditional techniques and materials.
At the heart of our workshop is a team of specialists who work with their very own personally made hand tools, the same kinds of tools that were used to make the furniture originally, and maintain them to perfection to achieve the best outcome for the job.
Our work area is set up with plenty of natural light and airflow, we work in harmony with the seasons and the effect on the timbers of temperature and humidity, just as the original artisans did. And most significantly we can operate without unnecessary energy, and even without power in the event of an outage.
When the work is finished the furniture is shipped to the Humble House gallery showroom for display and sale. When you buy your carefully selected item you have something special to show and to talk about and to value for yourself and your family.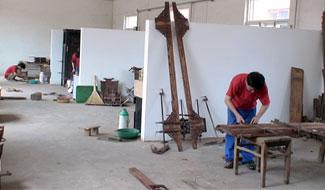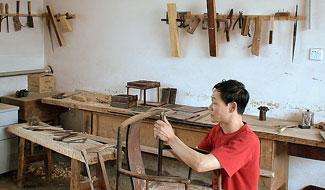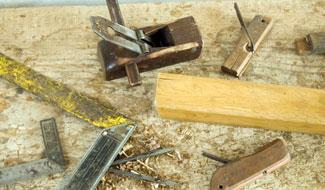 Personally hand-made tools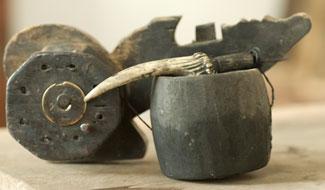 A hand made marking tool (like a string line)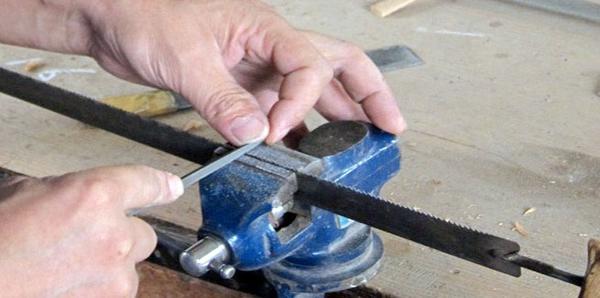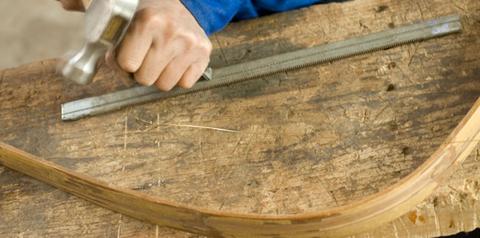 Making a steel string saw with a bamboo handle
Animal hide glue is used for reinforcement and bonding. This glue is reversible after application, essential for any subsequent repair, and future conservation by following generations. The amount of hide glue that is made is just enough for the job, so it is always fresh and there is no waste.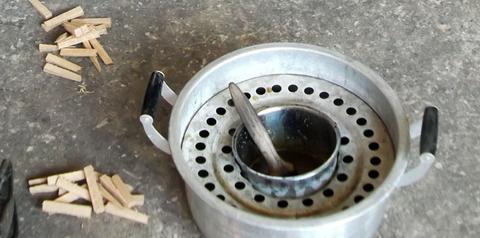 Wooden wedges and bamboo nails are other fastening and reinforcing materials. They are made individually to size as required for the task out of scraps, not bought in bulk from a hardware store. This makes for a perfect fit and minimises waste as well.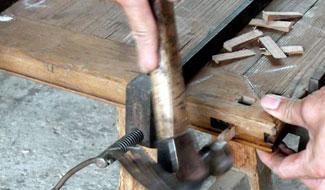 Wooden wedges to lock a mortise and tenon joint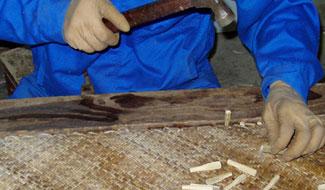 Bamboo nails to fasten the cane mat on a bed
Metal fittings, mostly brass, copper and iron, are used on traditional furniture as handles and decorations. In case of missing or damaged parts we individually repair or make to match the original style. We collected examples of metal fittings over the years from furniture which was beyond conservation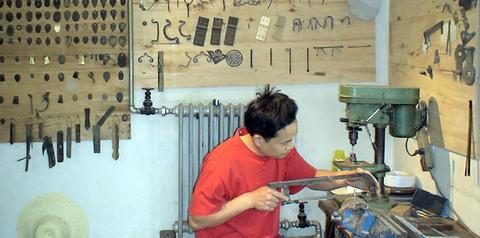 In the process of our conservation work we take care of the original lacquer and painting to the extent it still exists, even down to the least visible traces. Our approach to the exterior is not to cover up the aged grime with fresh paint and polyurethane, but to painstakingly manually remove surface dirt to reveal its original colour, lacquer and artwork. It is time-consuming work, but well worth it for the integrity of the furniture.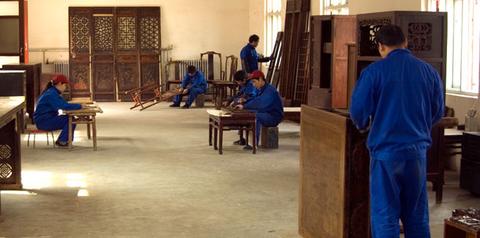 Cleaning and final finish area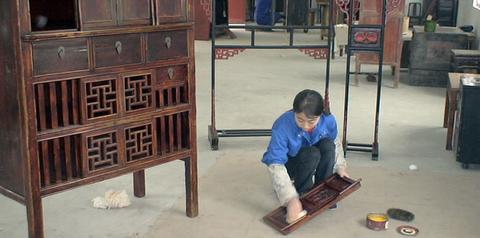 Painting conservation
In recent years we have also established a Chinese scroll mounting and painting conservation studio, where we conserve classic Chinese paintings as well as hand mounting water colour paintings on silk, linen and paper.
Natural starch is used for glue because it allows for complete reversal of the mounting process, an important consideration if the painting needs to be remounted in the future.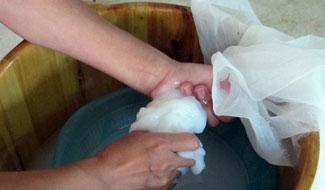 Preparing natural starch as glue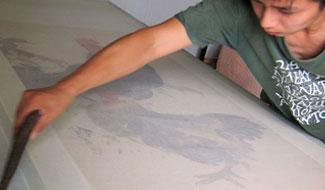 Mounting rice paper on the back of a painting
The mounting and drying processes are completely manual. Different grades of brushes made from natural fibres are used for application and smoothing.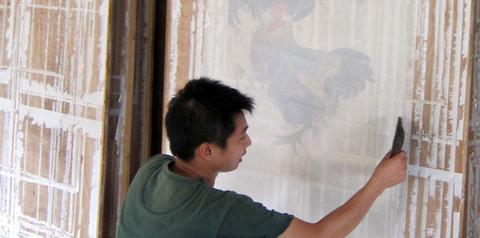 Set the mounted painting to dry on board