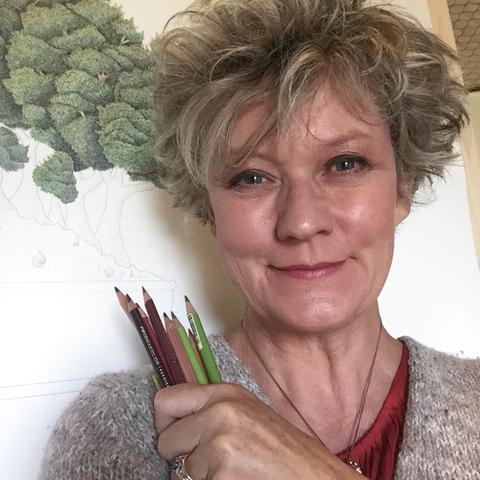 We were one of the first galleries to exhibit Michaela Laurie's coloured landscape miniatures. We now have a few select pieces online. I recently had a chance to catch up with her and talk about her artistic background.
When did you commence painting and how did it evolve?
As a young child I went to art classes with my mother. I did art right through school and my final HSC project was part of a travelling exhibition of art that toured NSW. I completed a BA in Fine Arts at Sydney university with further study at Sydney Teachers College. I was going to be a teacher but the 1980s was a difficult time to get teaching positions so I worked in administrative roles for companies like Macquarie Bank and David Jones.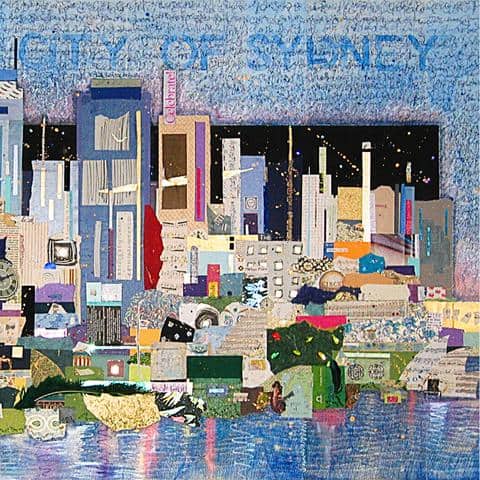 And could you keep up your art?
Sure. I got a job managing the Bridge St gallery in Sydney. At that time I was doing mixed media and collage work and also got work creating land and seascape commissions for the Sydney Hilton.
During the 1990s I explored miniatures and abstract art alongside mixed media and had exhibitions in galleries including Punch Gallery and Seasons Gallery in Sydney. I also took on larger mixed media and collage work with silhouettes of the Sydney skyline as a theme.
When did you leave Sydney and how did your art change?
In 2002 I moved to the Burra region of NSW with my husband Bill and our two young children. I was looking for something different so I took up paper craft. After lots of experimenting I ended up coming up with a new concept called paper quilting. Essentially this is a decorative art sewing together small geometric shapes to form a pattern on a paper template. I got a real thrill designing the templates.
People responded really positively to what I was doing so I decided to take paper quilting to the largest craft show in the world, the Craft and Hobby Association Craft Show in Los Angeles. To my amazement I won an innovation award.
With orders coming in from around the world the concept caught the attention of the dressmaking template giant McCalls. They were moving into the craft market and after many, many discussions contracted to sell a number of my templates. I was very excited about the potential and travelled to fairs around Australia selling paper quilting templates.
Sounds like you were on a winner, what happened next?
Unfortunately what looked like a promising enterprise ended with the new McCalls CEO deciding that craft was not gong to be part of their stable of products. I thought of every possible way to try and make it work but in the end I made the tough decision to end my association with the company. It was an interesting and valuable experience but I knew in my heart I had to move on and seek new adventures.
It takes courage and insight to realise when something is not working and you need to let it go. Perhaps that was the catalyst for your next art adventure?
Possibly but I was well supported by family and friends and living in a beautiful place. It wasn't long before the hills around home caught my attention and I returned to silhouettes. This time though I added a twist by using coloured pencils.
Why pencils and is your work being well received?
There is a sense of immediacy about putting colour to a board rather than mixing and preparing paint. The medium of coloured pencils is becoming a recognised art form and like other creative art there is an element of meditation about working with pencils.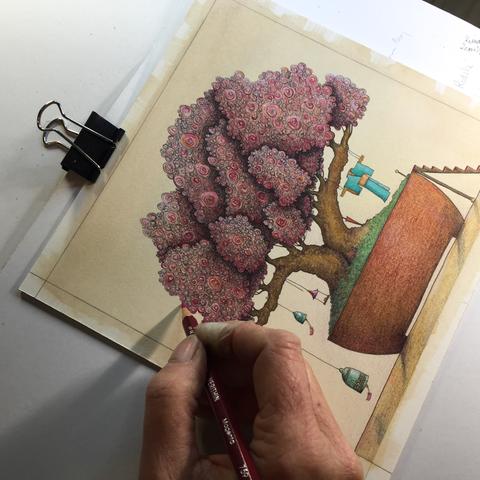 I've had quite a number of group and solo exhibitions in Canberra and the surrounding region as well as Sydney. I'm happy to say that people do like my work and sales are a great encouragement to keep going. In recent years my work has been included in the standing exhibition in a few galleries.
Your work has evolved from landscape silhouettes hasn't it?
Yes it has. I'm now including imaginative elements that draw the viewer in. I'm also experimenting with other media such as watercolour and acrylic on canvas alongside pencil. Art is always dynamic and I enjoy the challenge of trying new ideas.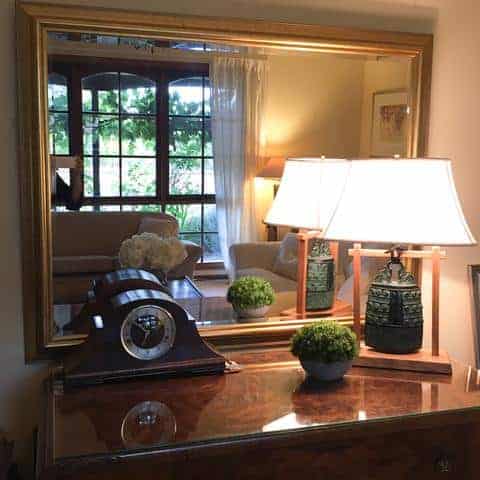 Of course I have to ask how you furnish your home?
My home is an eclectic mix of art deco, old Queensland inheritance pieces together with oriental, European and Australian antiques. Our art is my own work together with paintings by other artists whose work I admire along with my husband Bill's photography.
Any advice to someone decorating their home?
Be brave! Buy something from the past to give your home unique character and do buy original art, it will reward you every time you walk into the room.
You can see some of Michaela's work here in our online gallery. And if you're in Sydney you can see more of Michaela's work at the Rochfort gallery where it is part of the Whimsy exhibition on show until 9 September.