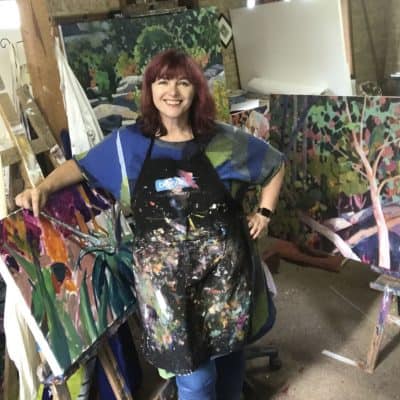 Mellissa Read-Devine was born in England in the 1960s and as a child emigrated to Australia with her family.
Living in rural Sydney overlooking the Hawkesbury River, Mellissa's paintings have evolved into her "macropointilist" style celebrating the shape, colour and brushstroke of contemporary impressionism.
She has studied & practiced printmaking and painting continuously since the mid '90s and is a recipient of many prizes and awards. Her sought after works are part of many private and public collections around the world.
Mellissa's work ranges between vibrant interpretations of her local landscape to intricate wood & linocuts.
Her combination of quirkiness and calm blend to create works with a strong spiritual base. Mellissa is an Associate of the Royal Art Society NSW