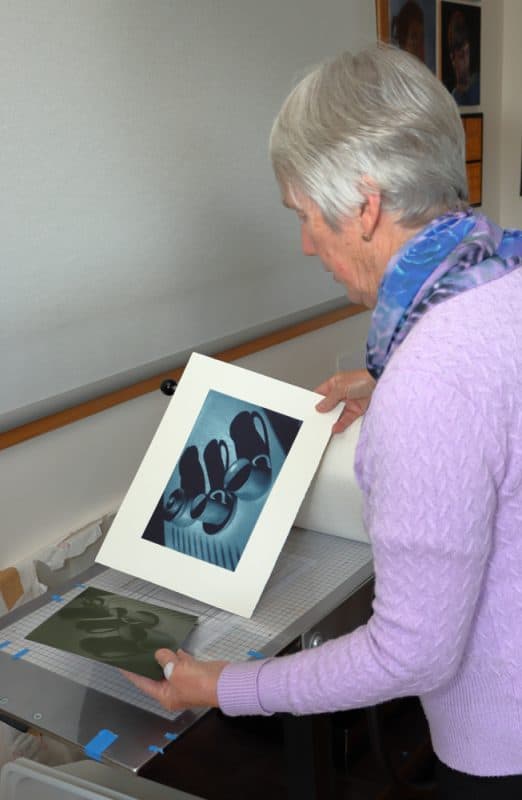 In this exhibition 'Shadow Play' I have used the rich tonal qualities afforded by the photopolymer photogravure printmaking process to explore the concepts of light and shade. The topics are various.  Each print begins with an observation captured as a digital image.  The image is processed and translated into an etched plate.  The plate is inked and the ink is transferred onto dampened Hahnemuhle paper through a press.
My background as an artist and printmaker began with tertiary studies at the Canberra Institute of Technology in 2014, with skills in printmaking gained through participation in specialist workshops.  My work has achieved recognition as a finalist in several National print awards including the Peebles Print Prize 2019 and 2021, the Stanthorpe Photographic Awards 2021, the Ink Masters International Print Exhibition 2021, the Waverley Woollahra Printmaking Prize 2022 and the Swan Hill Print and Drawing Awards 2022.
The exhibition artworks will be available from 10am Friday 1 September both online and in the gallery. You are welcome to come to the opening at 2pm Saturday 2 September and Hilary's Artist Talk at 12noon on Sunday 3 September.