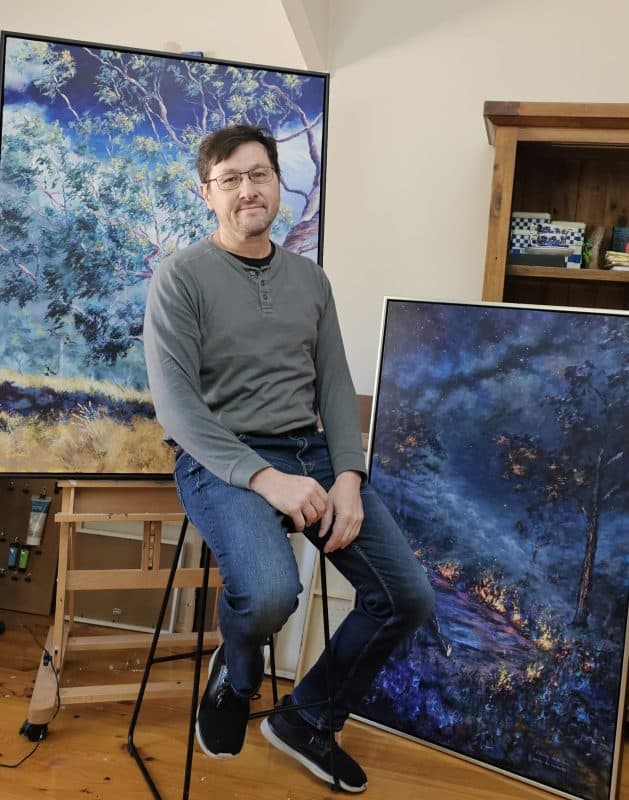 Andy is a self-taught modern impressionist artist based in Canberra, Australia. Most of his works are landscapes inspired by the hills and wild places surrounding the city and the local region, though occasionally he paints scenes from memories or imagination.
This exhibition, The Colours I Feel, is mostly inspired by Andy's ventures into the wilds of Canberra during the autumn and winter of 2022 and 2023. He wanted to paint, not the scenes that the city is famous for, but rather the out of the way places where he found peace and inspiration.
Paintings will go live on the website at 10am on Friday 20 October. You're welcome to come to the opening at 2pm Saturday 21 October and the Artist Talk 12 noon Sunday 22 October.